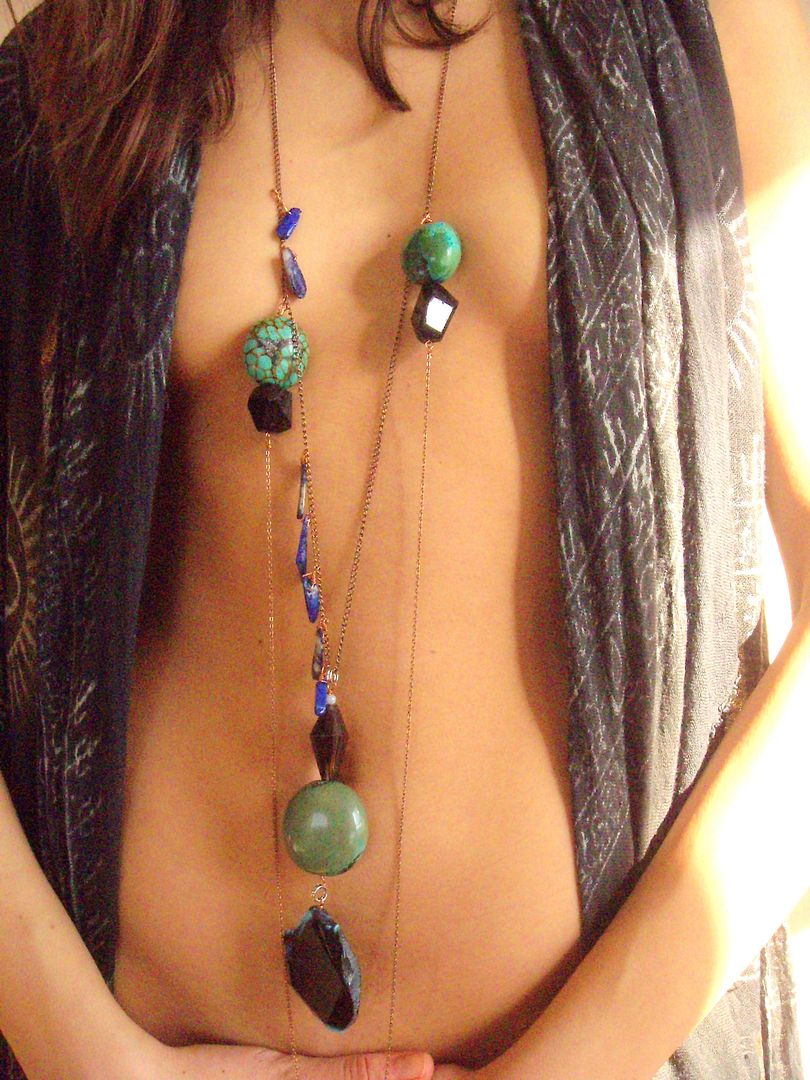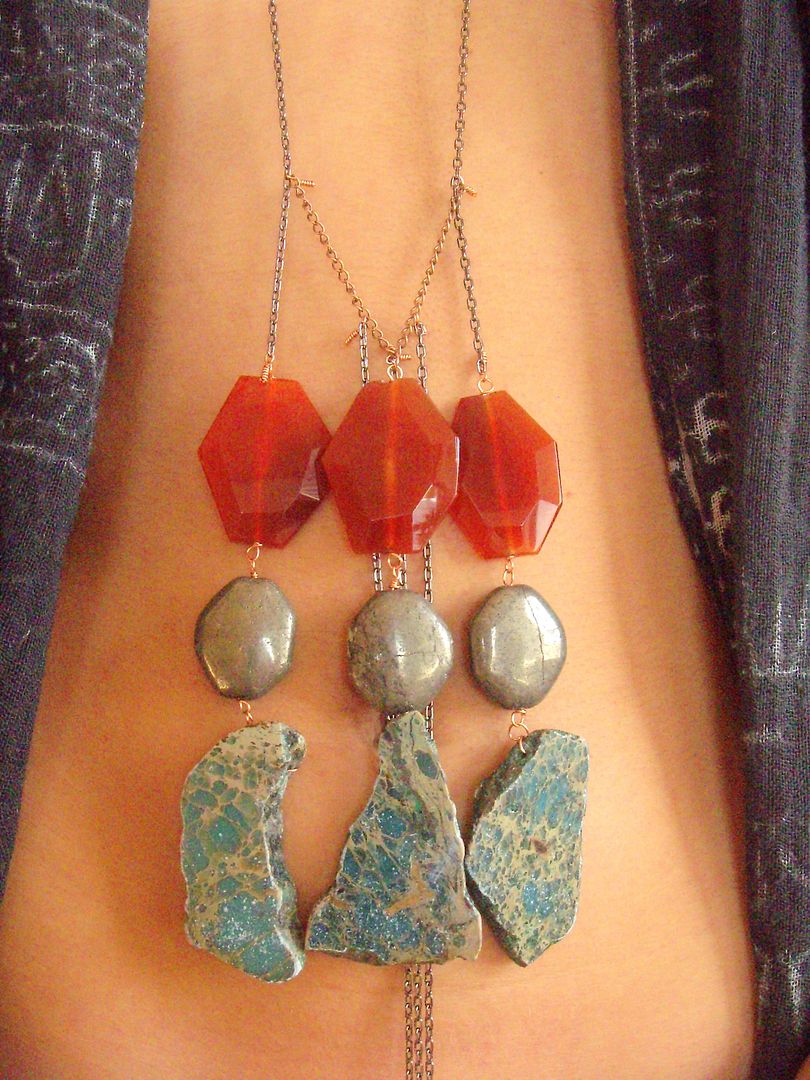 n.om: ("gnome") n. for natalia, creator, thinker and lover, and "om" the mystical or sacred syllable in various regions of the world, meaning 'all of the sounds of the universe becoming one sound' .
..Crazy OTT excited is an understatement, but I was something of the sort when the amazingly gorgeous Natalia added me on facebook and I discovered that she was the life and soul behind these beautiful and truly bewitching pieces you see above. As you can probably gather by now, I'm a little obsessive when it comes to my love of accessorise. So much so that I then spent the rest of my night searching through her online store, adding basically every piece to the shopping bag, only to find it was 3am and my bank account refused to let me make a purchase - Yes, I was shattered... but, I'm now saving for basically every piece, and basically every other piece to come... This lady and her magic is definitely one i'll be keeping my eye on.
n.om is a jewelry line of crystal healing necklaces, big-ol' hoop earrings, & custom created crystal & feather pieces.
her inspiration derives from astrology, shamanism, tarot, & the balance & beauty that is Nature.
natalia, creates her pieces with intention & love in a tiny Hollywood gypsy-bungalow.
she is an aries & a tarot card reader & healer.
n.om was began in her bedroom at the age of 20, n.om evolves as natalia evolves. her mantra for creating:
Begin Anywhere.
she currently creates out of her Hollywood apartment, where she also conducts guided meditations, tarot card healings & jewelry making classes.